In the last few months since leaving the military, I have been working through and addressing some specific "errors in thinking."  One of those errors in thinking is All-or-Nothing thinking.  It can also be termed as black-and-white thinking; like separating situations or people into categories such as good or bad. For example, I could say "this drawing is terrible" or worse "all my drawing is terrible."  This would be an error in thinking.  This type of thinking is insidious as it ultimately becomes part of a limiting belief system which affects not only one's creative practice but all areas of life.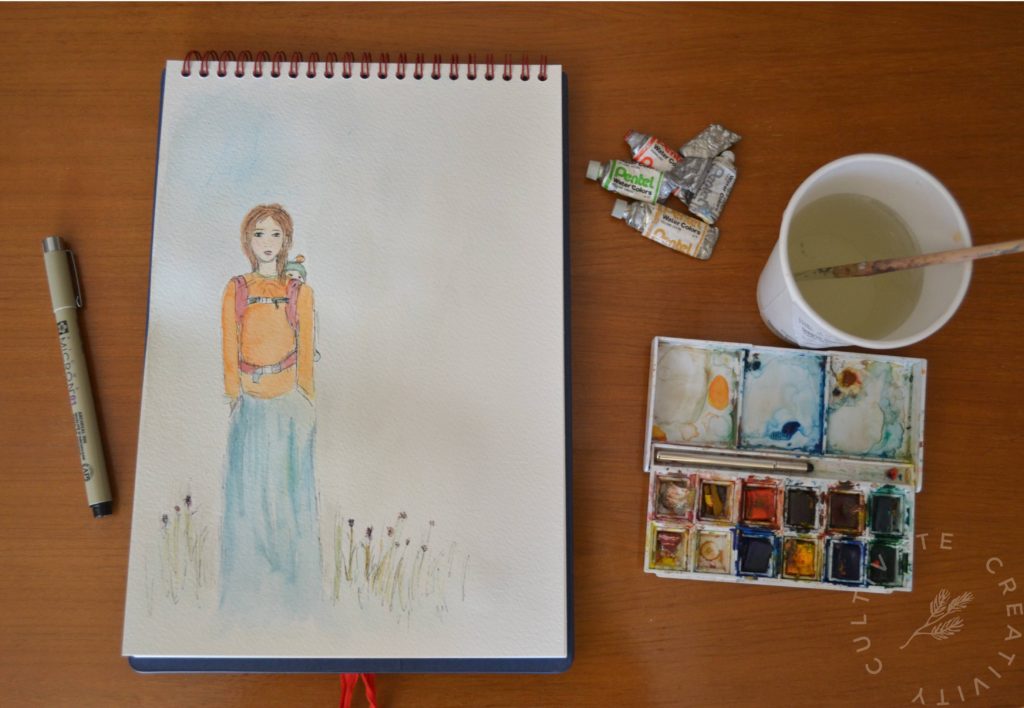 I am challenging All-or-Nothing thinking by revisiting and reworking some of my older sketches and paintings.  For example, when I look at the above watercolour, I can see some problematic areas, however I think it has its own charm and can be viewed as rough draft for another watercolour or oil painting.  In other words it is part of a process.  One troublesome piece does not define my practice.
Another piece of artwork in which I challenged All-or-Nothing thinking is an oil painting which I had started a few years ago.  I could have discarded this painting but instead chose to re-work it.  To my delight the painting was salvageable and in the process I rediscovered the transcendent practice of oil painting.
In terms of one's creative process, are you aware if an All-or-Nothing mindset which is stalling a project or perhaps preventing you from starting something?  And how can you change that?