After attending the Military pilgrimage in Lourdes (2019), I took the train to Paris where I stayed a couple of days. My stay was short. Therefore, I decided that I wanted to do only one thing, and that one thing was to see the Musée de Rodin. Other than that, I spent my time in Paris wondering the streets, stopping frequently to have "un café" or "un bier." And of course I did a tiny bit of shopping. What I cherish most about my jaunt to Paris were my interactions "en français." I have enough French that I can order food and drink or ask for what I need in French. In particular, I enjoyed going into a small pharmacy and asking if they carried natural deodorant. I found the shopkeepers to be very helpful and polite. I really appreciated that I was typically greeted with "Bonjour Madame!" whenever entering a store or restaurant. And in return I would greet them en français (do not do what Emily in Paris does in Season one). Basically, when you go to a different country, ensure that you read up on local customs and learn a few words so that you can at least greet people in their language, as well as say please and thank you. Just remember, what you consider to be normal or typical in your own country does not make it so in another country!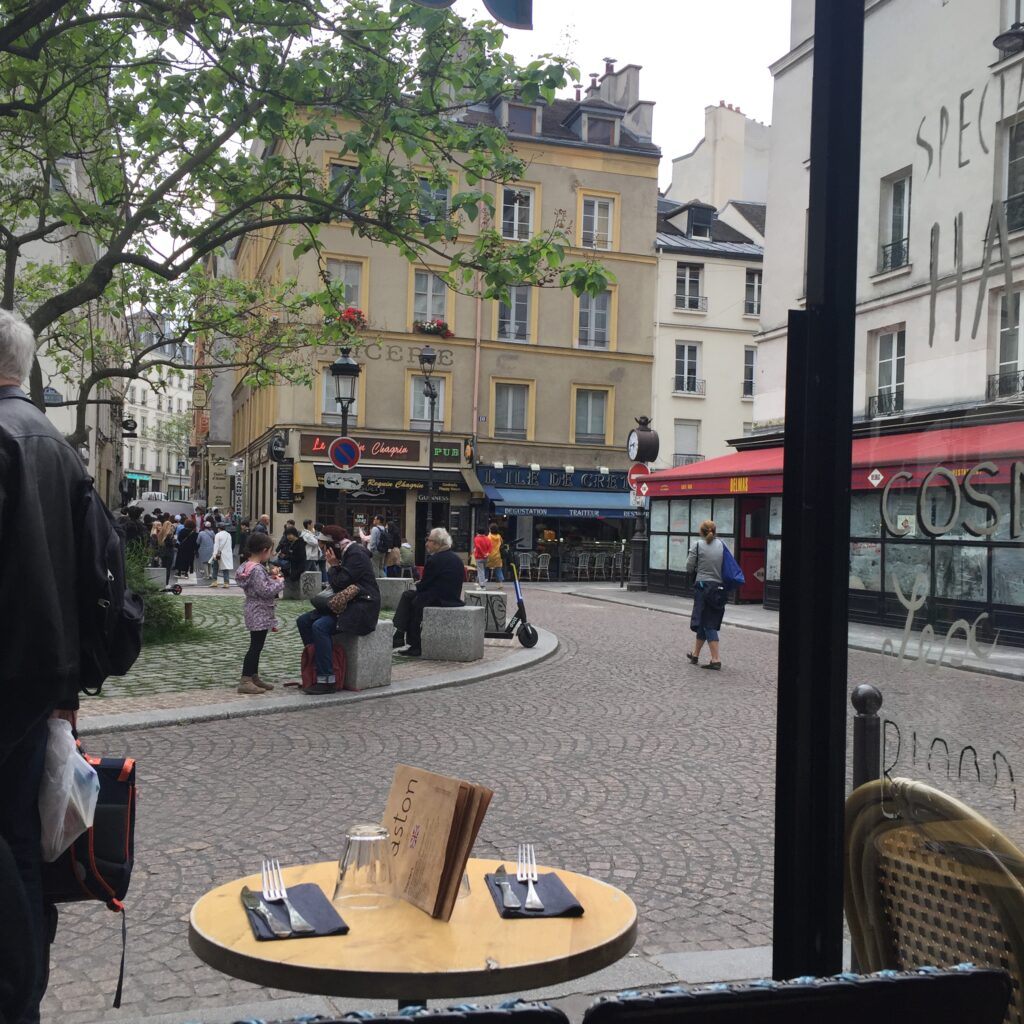 The little neighbourhood in which I stayed. Family friendly, and peppered with bookshops.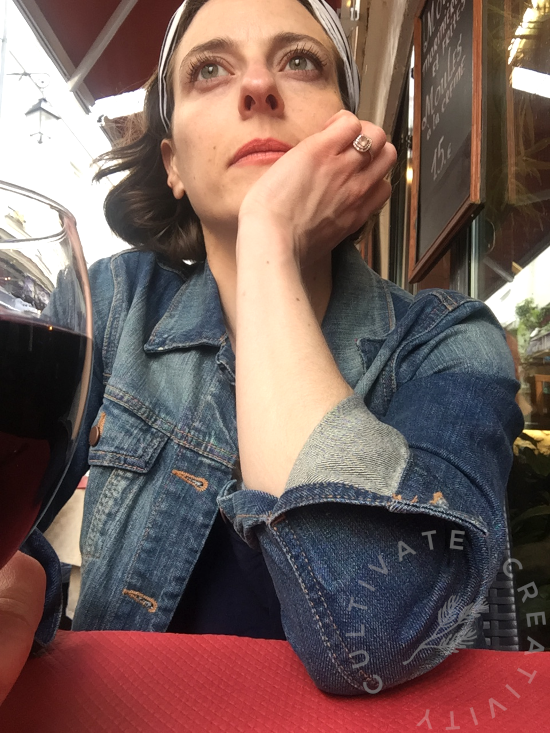 First evening in Paris, I did not want to venture far from my hotel.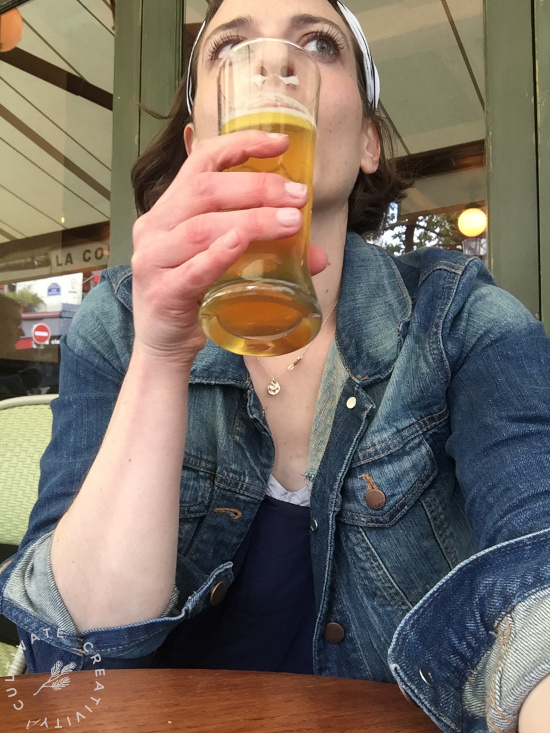 Stopping at a café to relax, drink a beer, and people watch.
This water installation looks "uncomfortable" and therefore deserves some attention.
It may seem strange to some that I did not go to the Eiffel tower, or Notre Dame cathedral, but for me there simple was not time. I wanted to absorb as much as I could at the art museum rather than be frantically rushing about. There is always a chance that I may return to Paris, and if not then I am content that I spent most of my day at the Musée de Rodin.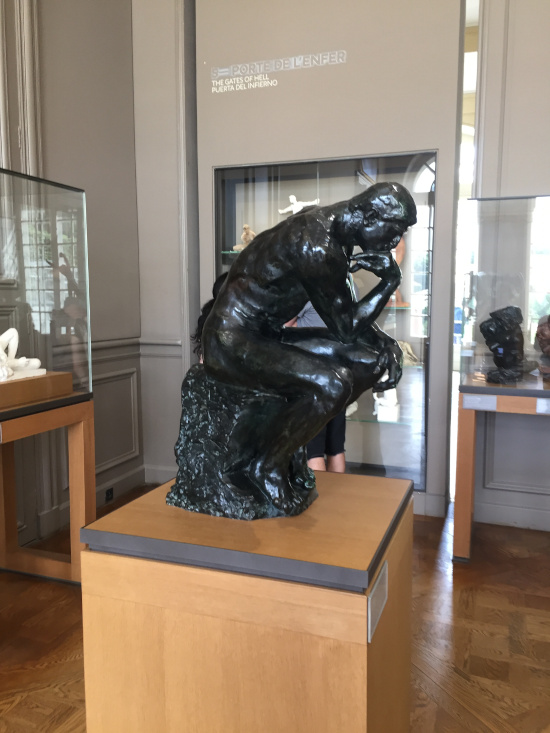 Even if you do not care about western art, you know this one! I really do not want to give away too much.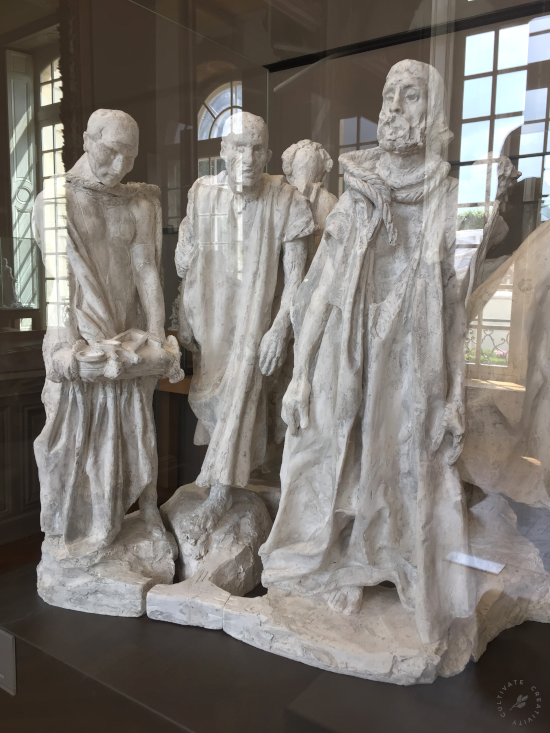 The Burghers of Calais. A part of French history that I was not aware of.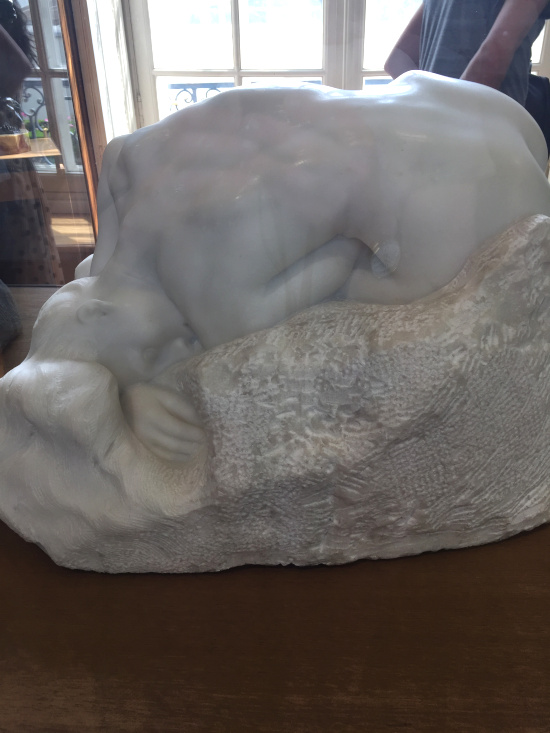 Danaid: an exquisite and melancholy piece. I encourage you to get a book from the library or go to Musée de Rodin's website to read more.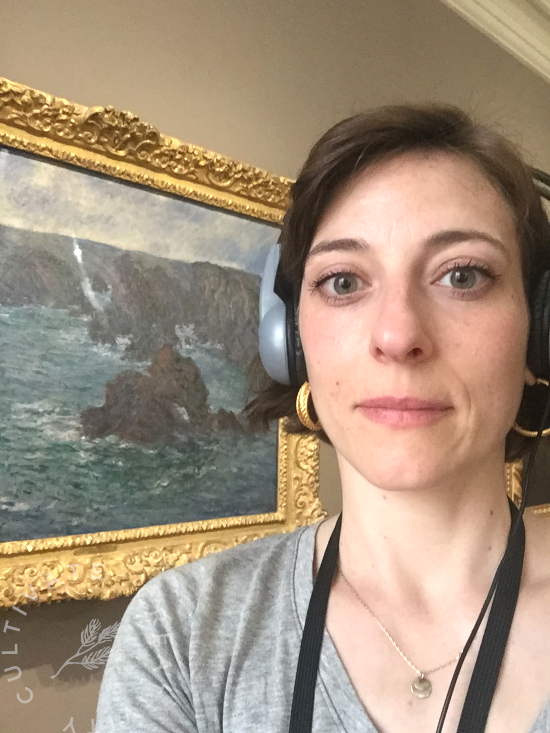 Monet was one of my favourite artists when I was younger. And yes, I fully "nerded" out with the audio tour via the headphones.
If you have been to Paris, what did you see? Do you prefer to see as much as possible or only pick one or two sights or activities per day?
Please note that this trip to France was taken almost two years ago, pre-covid.